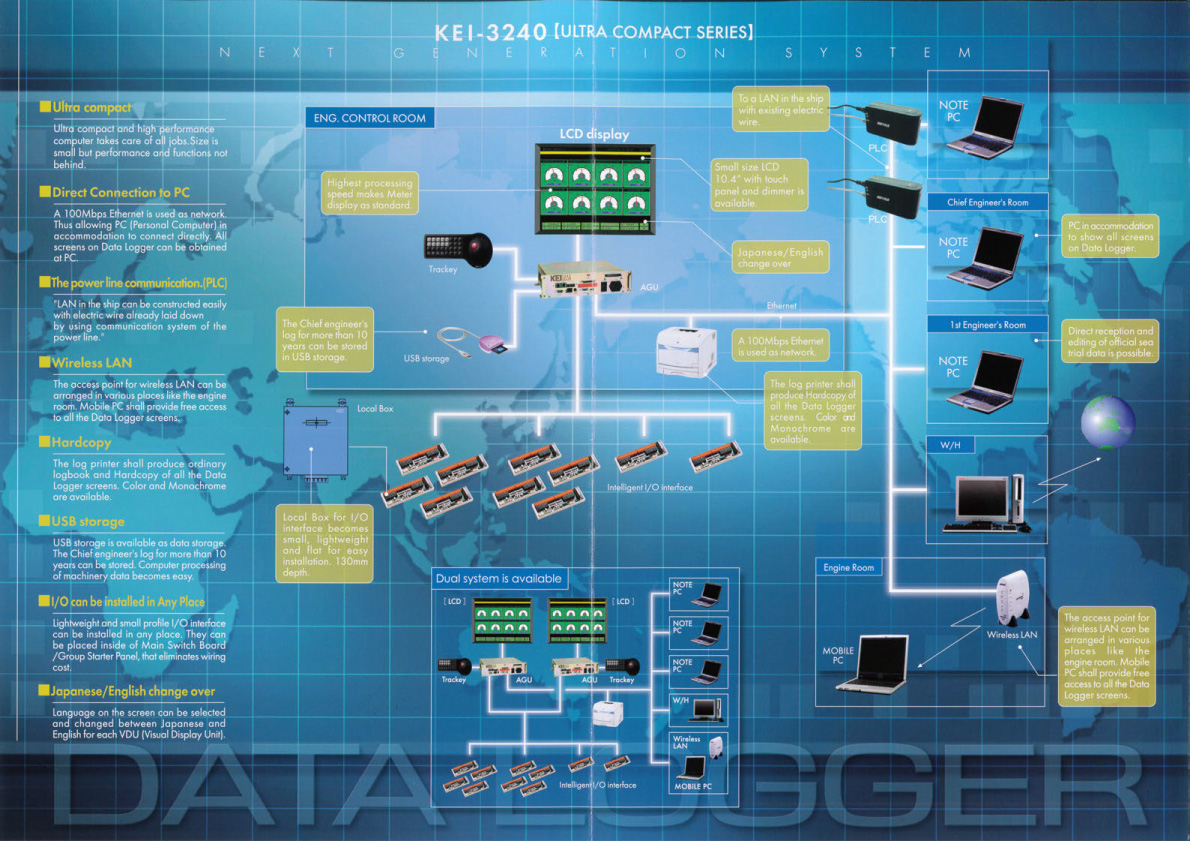 – Ultra compact
    Ultra compact and high performance computer takes care of all jobs. Size is small but performance and functions are not inferior.

– Direct Connection to PC
    A 100Mbps Ethernet is used as network.  Thus allowing PC (Personal Computer) in accommodation to connect directly.
    All screens on Data Logger can be obtained at PC.


– Wireless LAN
    The access point for wireless LAN can be arranged in various places like the engine room.
    Mobile PC shall provide free access to all the Data Logger screens.


– Hardcopy (Screenshot)
    The log printer shall produce ordinary logbook and Hardcopy of all the Data Logger screens.
    Color and Monochrome are available.


– USB Storage
   

USB

storage

is available as data storage.
    The Chief engineer's log for more than 10 years can be stored.  Computer processing of machinery data becomes easy.


– I/O can be installed in Any Place
    Lightweight and small profile I/O interface can be installed in any place.
    They can be placed inside of Main Switch Board / Group Starter Panel, that eliminates wiring cost.


– Japanese / English change over
    Language on the screen can be selected and changed between Japanese and English for each VDU (Visual Display Unit).


– Photographs in full color
    Real measured value can be superimposed on Machinery color photograph so that much more real screen can be obtained.