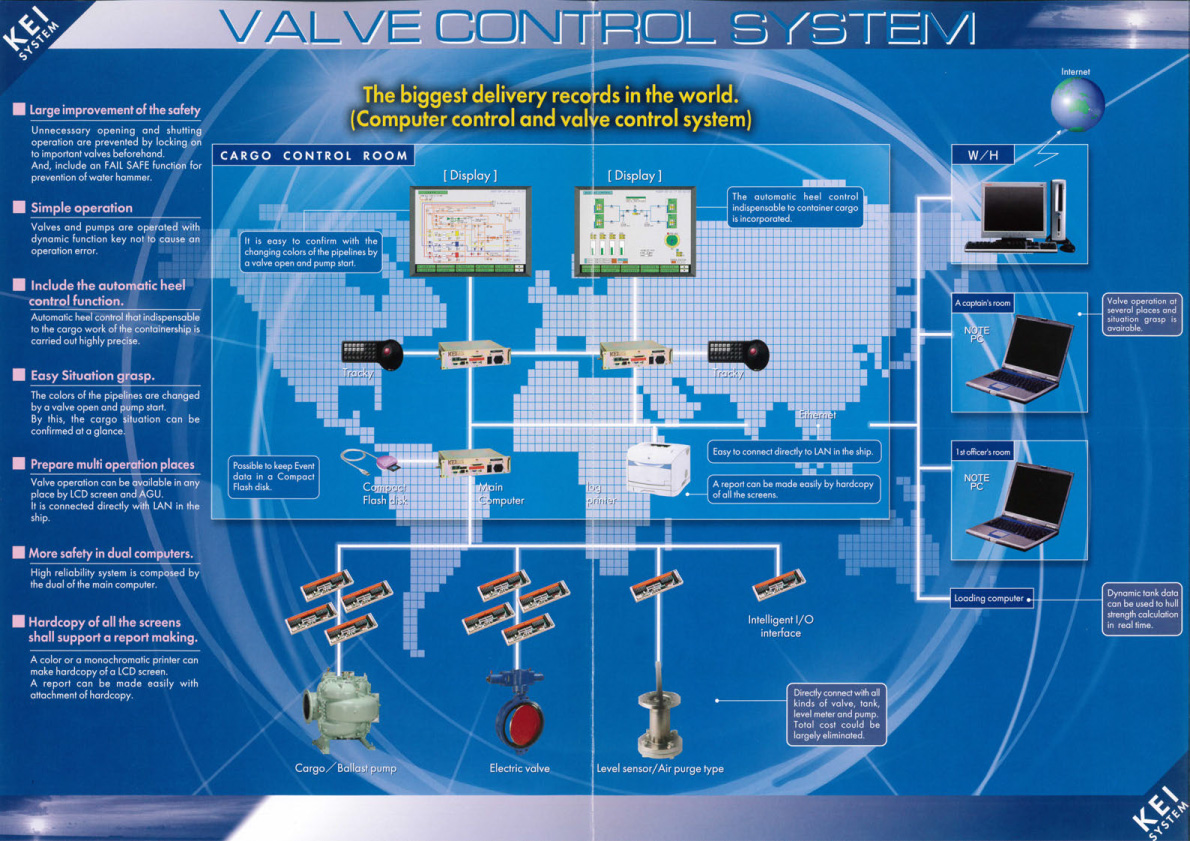 – Large improvement of the safety
    Unnecessary opening and shutting operation are prevented by locking on to important valves beforehand.
    And, include an FAIL SAFE function for prevention of water hammer.


– Simple operation
    Valves and pumps are operated with dynamic function key not to cause an operation error.


– Include the automatic heel control function.
    Automatic heel control that indispensable to the cargo work of the containership is carried out highly precise.


– Easy Situation grasp.
    The colors of the pipelines are changed by a valve open and pump start.
    By this, the cargo situation can be confirmed at a glance.


– Prepare multi operation places
    Valve operation can be available in any place by LCD screen and AGU.
    It can connected directly with shipboard LAN.


– More safety in dual computers.
    High reliability system is composed by the dual of main computer.


– Hardcopy of all the screens shall support a report making.
    A color or a monochromatic printer can make hardcopy of a LCD screen.
    A report can be made easily with attachment of hardcopy.