April 13-15,2016
We joined the exhibition "SEA JAPAN 2016" at TOKYO BIG SIGHT on April 13 to 15, 2016. It became the first exhibition for "KEI-64S" which was our new main computer. This time we could display improved Data Logger system with this new CPU.
Moreover, Aquarius MAS (The Aquarius Management & Automation System) was displayed at the Eco Marine Power Co. Ltd and the Furukawa Battery Co., Ltd booth next to KEI. The system used our computer"KEI-3240".

We show what it was like the KEI booth at SEA JAPAN2016.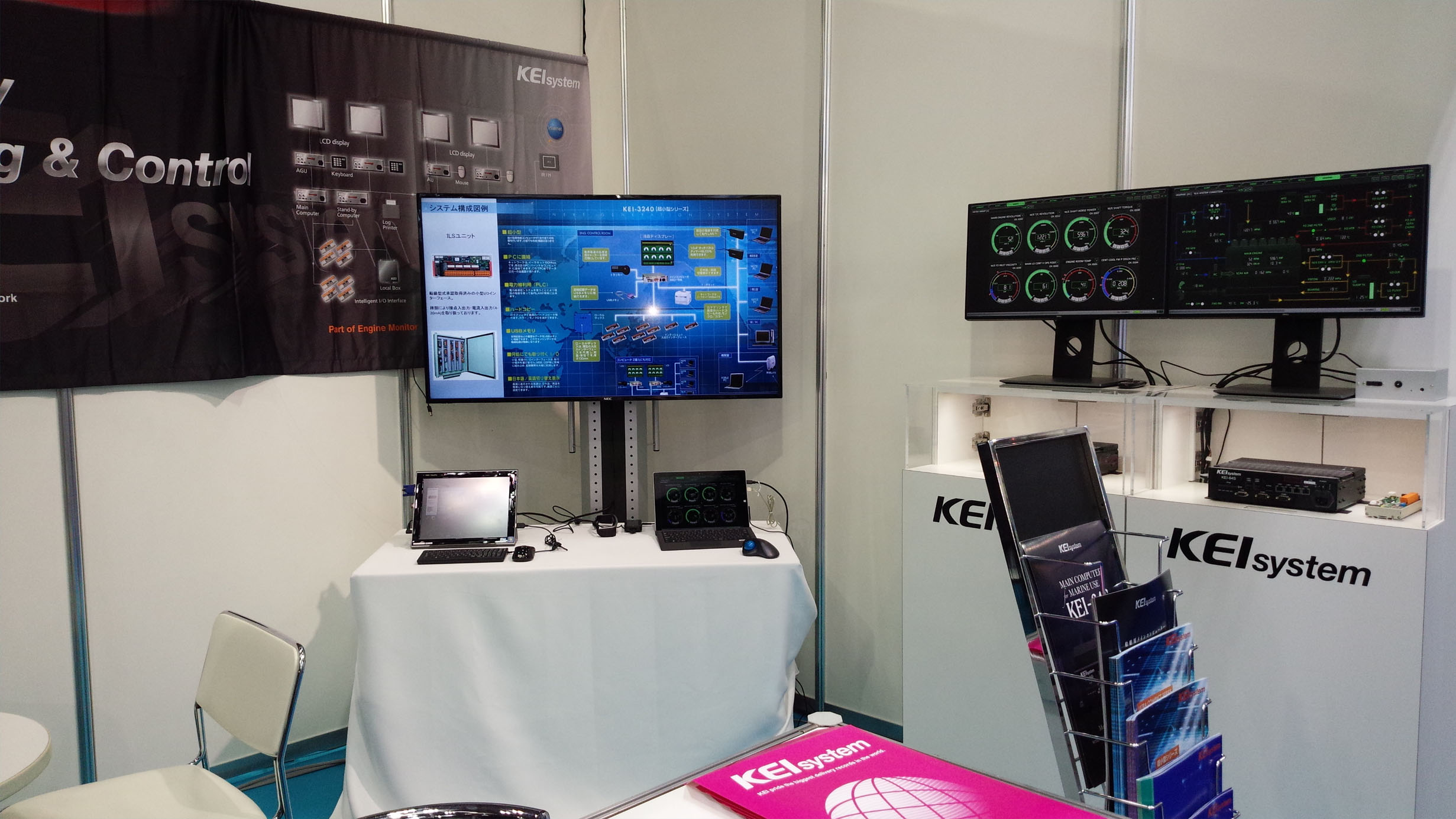 KEI SYSTEM booth